PRO Tech Solution & Services
6-01, Jalan Kempas Utama 3/1,
Taman Kempas Utama,
81200 Johor Bahru,
Johor, Malaysia.

Sales & Inquiry
+6018-7652520
Technical & Trouble Shooting
+6011-16162046
sales@protechsns.com

Business Hours:
Monday - Friday
9:00AM to 5:00PM
(GMT + 8:00)
Closed on:
Saturday, Sunday & Public Holiday
DG75 - Paradox Pet Immune Motion Dectector
Paradox Alarm System --- Paradox Motion Sensor ---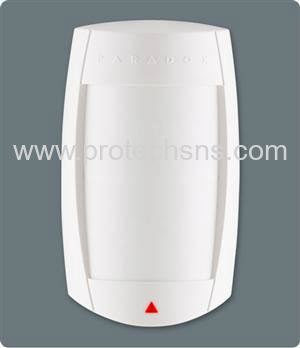 Item details
Weight: 500 grams

Paradox Pet Immune Motion Dectector
Extremely reliable and false-alarm free
Dual optics (2 dual opposed elemnet sensors)
Provides superior pet immunity
Immune to pets weighing up to 40kg


Disclaimer: Picture may differ slightly from actual product. Specifications and features subject to change without prior notice.