PRO Tech Solution & Services
6-01, Jalan Kempas Utama 3/1,
Taman Kempas Utama,
81200 Johor Bahru,
Johor, Malaysia.

Sales & Inquiry
+6018-7652520
Technical & Trouble Shooting
+6011-16162046
sales@protechsns.com

Business Hours:
Monday - Friday
9:00AM to 5:00PM
(GMT + 8:00)
Closed on:
Saturday, Sunday & Public Holiday
ENERG-G II 800N - 800VA Uninterrupted Power Supply (UPS)
Power Supply --- Uninterrupted Power Supply (UPS) for DVR ---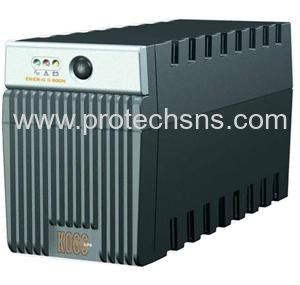 ENER-G II 800N - 800VA Uninterruptible Power Supply for DVR
Uninterruptibe Power Supply (UPS) Specifications:
Built-in AVR
Short circuit and overload protection
COmes with 12V 7Ah SLA Backup Battery
2 years warranty
Disclaimer: Picture may differ slightly from actual product. Specifications and features subject to change without prior notice.